GABRIEL DUBREUIL TRIO: with Madeleine Elkins and Chad Galpin
SATurday, 20 APRIL 2019 | Doors at 20:00, Music from 20:30

Violinist Gabriel Dubreuil is an astonishingly delightful and versatile musician. If you were lucky, you caught his electrifying show here last year with cellist George Crotty. He returns to Notional Space with guitarist Madeleine Elkins and bassist Chad Galpin. Gabriel calls their instrumental bent "swing-grass"; but The Celtic Connection considers their sound to be "a hot example of Celtic music and jazz fused together by superb musicians." Come try to peg their virtuosic interplay for yourself… if you can.
.
BLACK DOG STRING QUARTET
FRIday, 3 MAY 2019 | Doors at 20:00, Music from 20:30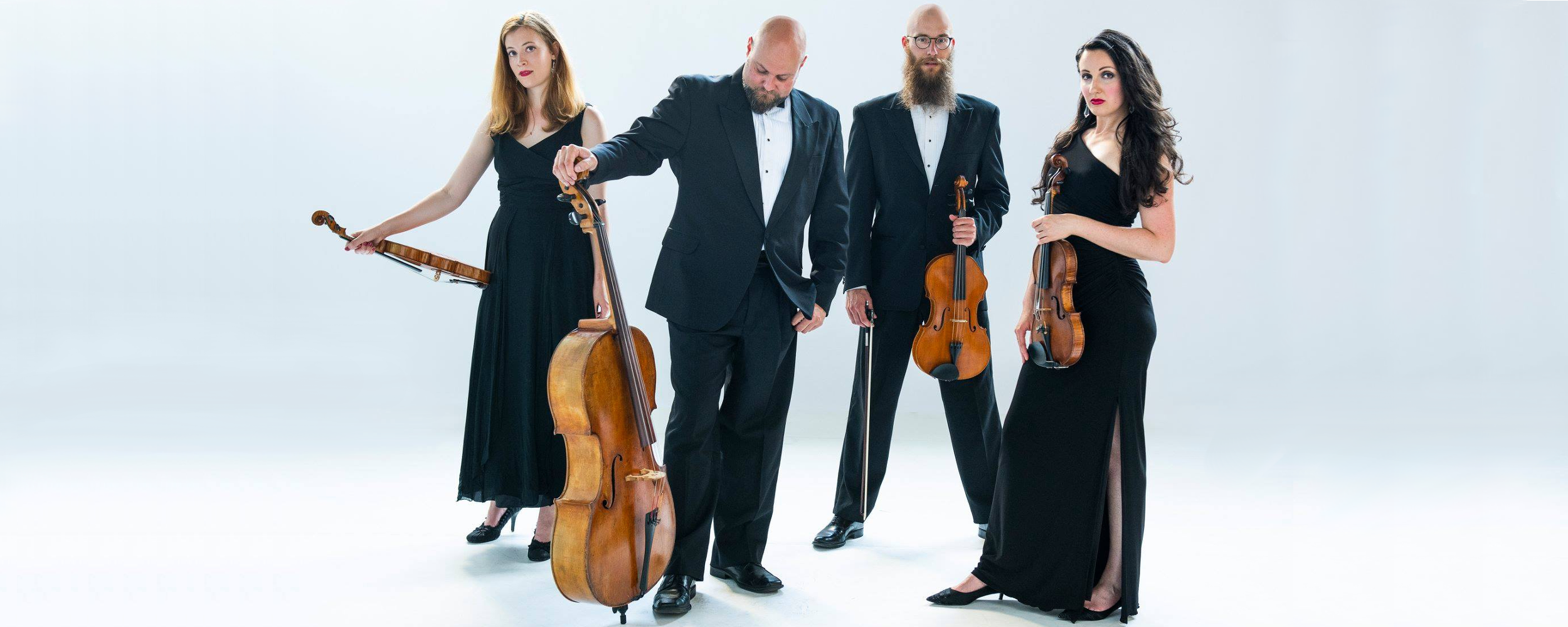 Violinists Elyse Jacobson and Molly McKinnon, Violist John Kastelic, and Cellist Doug Gorkoff comprise one of the hottest ensembles in Vancouver. Black Dog String Quartet will premiere John Kastelic's songs for voice and string quartet, and will be joined by special guest Tony Kastelic. Erasing the lines between classical music and contemporary folk music, these latest songs sparkle with ingenuity, thoughtfulness, and lyricism. As a counterpoint to the songs, the group presents Brahms' stunning String Quintet #2.
.
ILLITERATTY
SUNday, 5 MAY 2019 | Doors at 20:00, Music from 20:30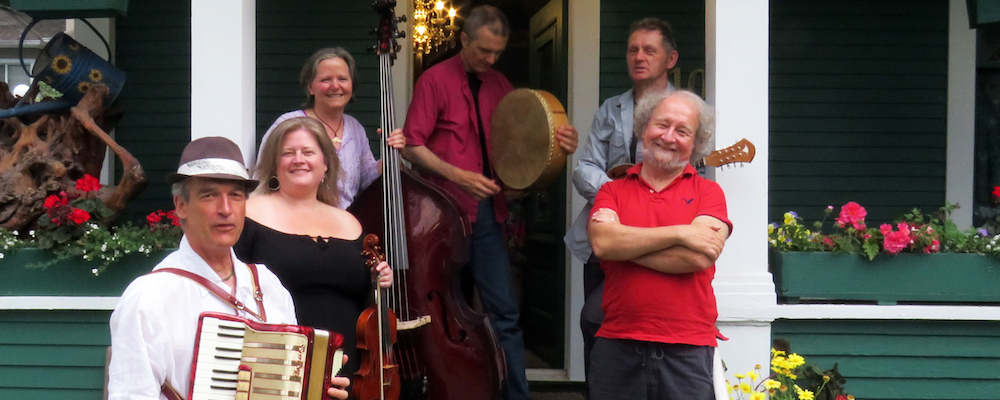 Earle Peach, Albert Klassen, Kirsten Daub, Natalie Philp, Simon Kendall, and Wesley Skakun play a diverse repertoire that is deeply musically literate, drawing on diverse "metafolk" traditions and genres; and their tight instrumental interplay and complex vocal harmonies are anything-but-ratty.
.
OLIVER SWAIN
SATURday, 11 MAY 2019 | Doors at 20:00, Music from 20:30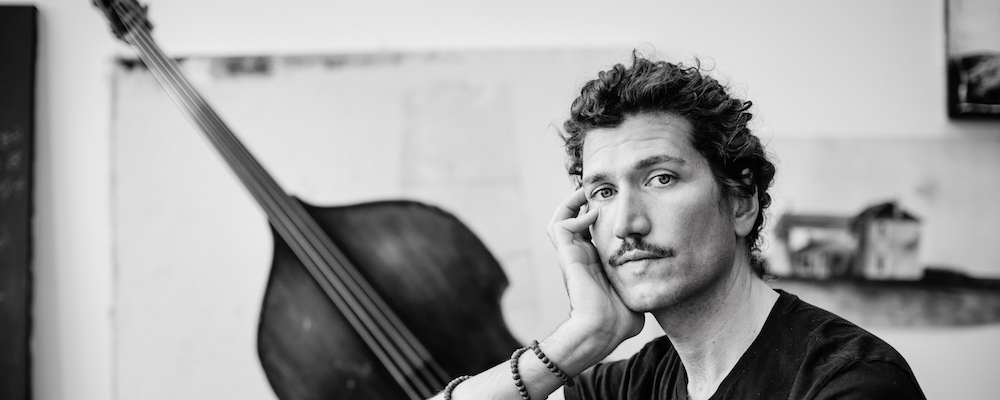 Oliver Swain continues his celebrated "chamber folk odyssey" — a creative, genre-bending approach to roots music — at Notional Space as he tours Western Canada. Oliver is a brilliant multi-instrumentalist, singer, and songwriter, whose music combines the erudition of an ethnomusicologist, the whimsy of a stand-up comedian, and the rousing urgency of a social activist.
.
GEORGE FAMILY SUNDANCE FUNDRAISER
FRIday, 24 MAY 2019 | Doors at 20:00, Music from 20:30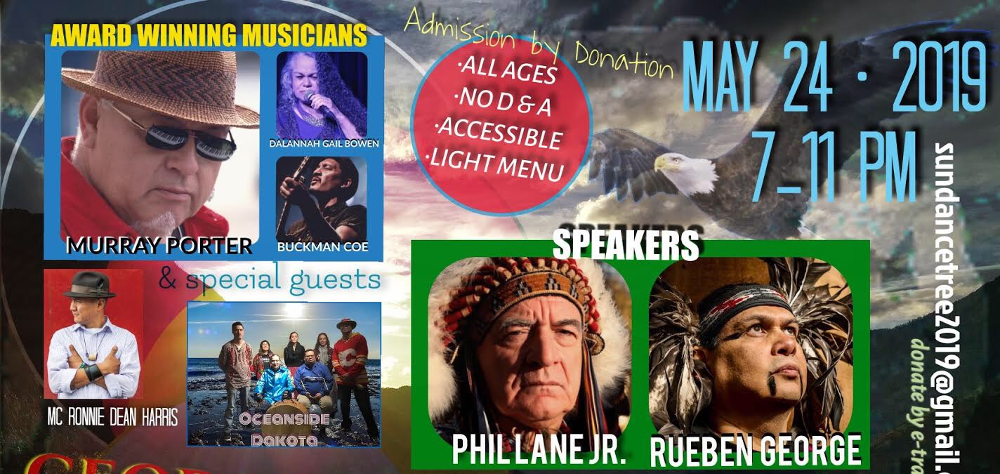 Murray Porter, Dalannah Gail Bowen, Buckman Coe, Oceanside Dakota, and MC Ostwelve headline this musical fundraiser in support of the 2019 George Family Sundance. The George Family have been heroic in protecting the land and water in T'sleil-Watuth traditional territory. Come show your appreciation for their tireless work.
.