FUNDRAISER IN SUPPORT OF SUTIKALH AND ULLUILSC ST'ÁT'IMC LAND PROTECTORS
SATurday, 9 MARCH 2018 | 17:00 to 22:00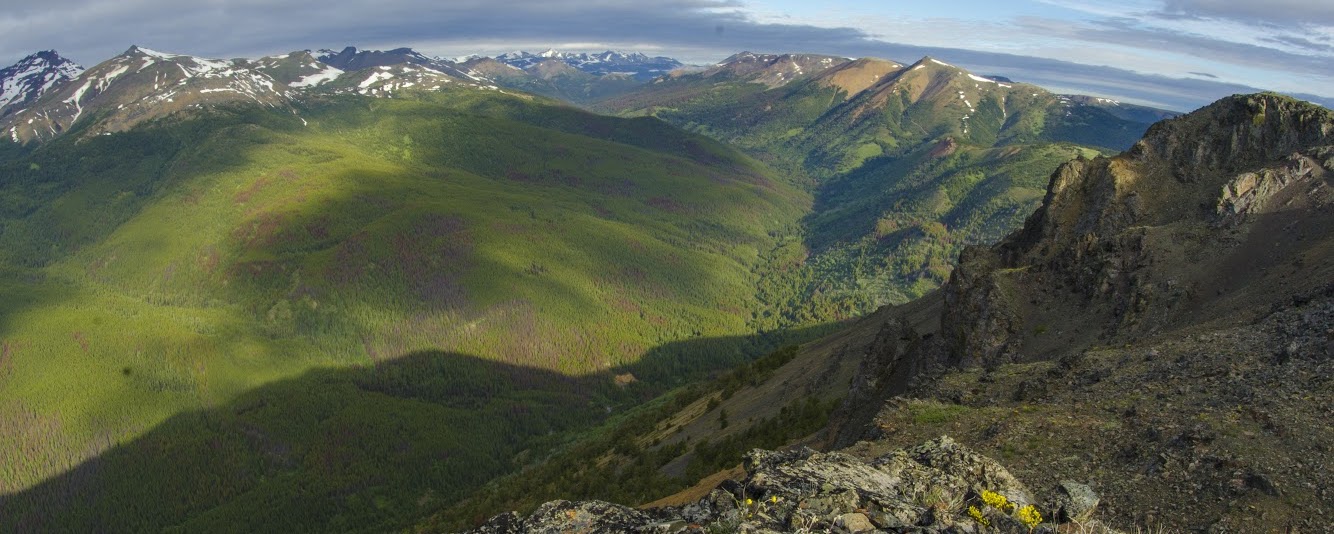 Come celebrate and support the defense of traditional St'át'imc territory and help to fundraise for Sutikalh and Ulluilsc camps. Many wonderful artists have either created pieces for this event or are donating existing work for auction. The inimitable Ostwelve will MC, and there will be food, drumming, and many other activities.
More Information
.
DANIELLE KNIBBE
SATurday, 16 MARCH 2018 | Doors at 20:00, Music from 20:30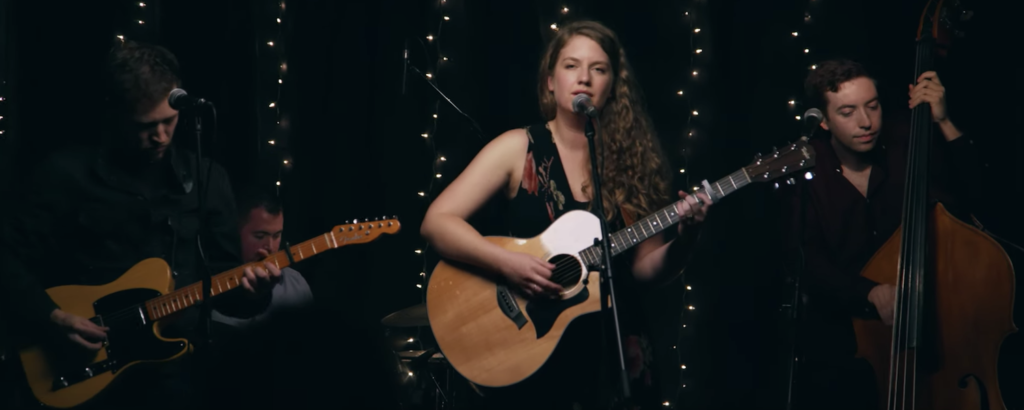 At Notional Space, we don't play favourites; but sometimes favourites play Notional Space. Danielle is, quite frankly, one of the most brilliant young songwriters in North America. Her compositions are presented in arrangements that feel simultaneously spare and lush. The offhand rawness of her gorgeous vocals are backed by intricate harmonies, always delivered with deft understatement. With bassist Connor Walsh and guitarist Bryn Besse, Danielle is touring her just-released "The Ribcage & The Heart", the follow-up to her astonishing 2016 debut album, "Some Curious Birds".
More Information
.
CITIZEN JANE
FRIday, 29 MARCH 2019 | Doors at 20:00, Music from 20:30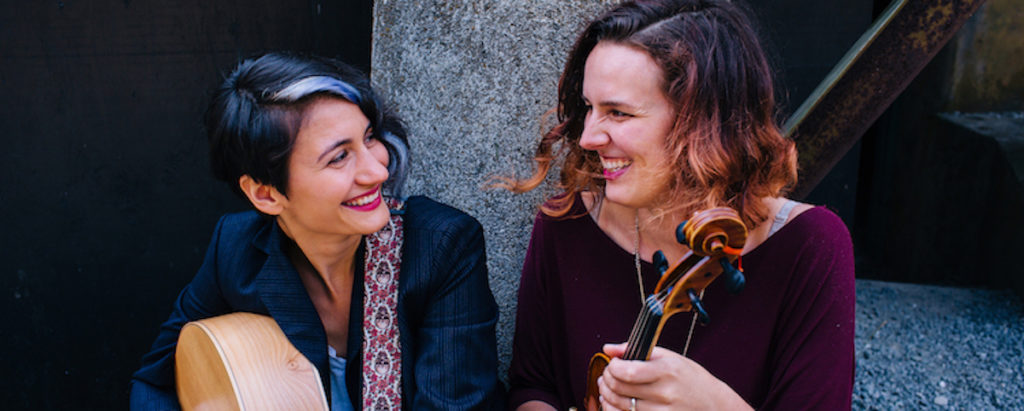 We love Citizen Jane. And we love the way songwriter, guitarist, mandolinist, and lead singer Reenie Perkovic and violinist extraordinaire Lea Kirstein describe their unique indie-folk sound: "Two parts daydream, one part grunge." Their debut album, "In the Storm" has received excellent notices and their live performances display both polished, sophisticated musicianship and compelling, raw emotional resonances.
.
MOIRA SMILEY
Sunday, 31 March 2019 | Doors at 19:30, Music from 20:00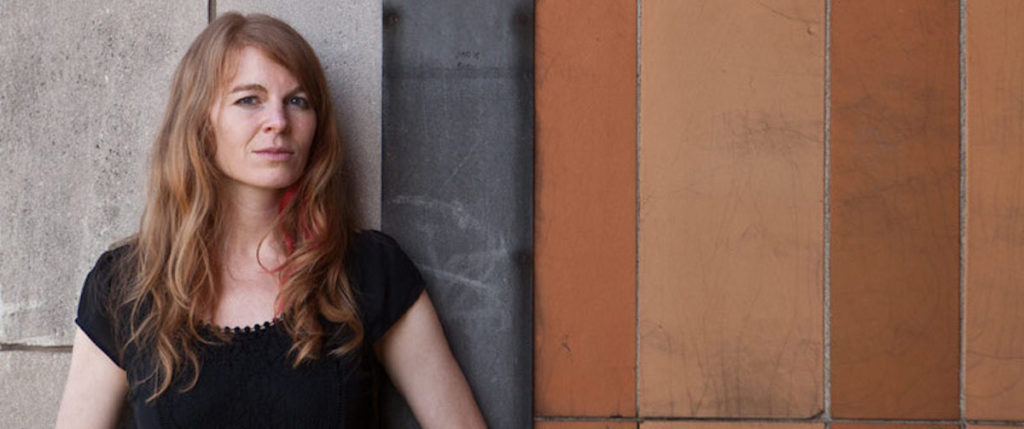 The great American composer, singer, and multi-instrumentalist Moira Smiley will present her solo show "The Voice Is A Traveler", interweaving arresting original songs with American and European folksongs that speak of journeys and border-crossings, both geographical and metaphorical, and with stories that underscore the longing that drives the peripatetic life. Moira will be joined by special guests Rene Worst and Jen Scott.
.
BLUE DIRT GIRL
Friday, 5 April 2019 | Doors at 20:00, Music from 20:30

blue dirt girl is the latest musical project of singer, songwriter, guitarist, and Vancouver indie mainstay Kathryn Sutherland. The Notional Space show will feature Albert Klassen on bass and Jason Overy on drums, along with special guests Sarah Wheeler and Reid Jameson.
This show will be a benefit concert to support Aunt Leah's Independent Lifeskills Society, helping to prevent children in foster care from becoming homeless and mothers in need from losing custody of their children. The event is graciously co-sponsored by Luppolo Brewing Company, on tap for the evening. It will also be advanced ticketed by blue dirt girl — which is a nice way to show your support for Aunt Leah's House if you cannot attend — so be sure to check the full information at the link below.
.
Re:Sisters + Fraser Union + What It Is! = benefit concert for WISH Drop-In Centre
6 April 2018 | doors at 20:00, music from 20:30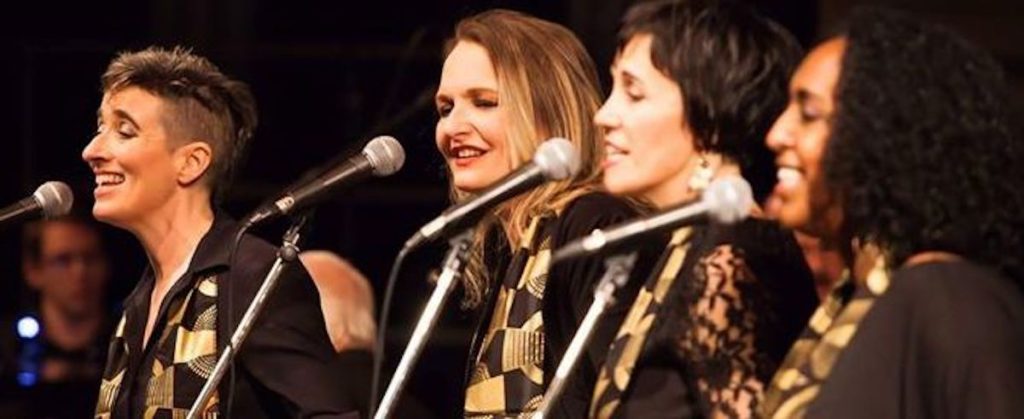 Three great groups, one great cause. Come support WISH Drop-In Centre, which helps street-based sex workers on the DTES meet their basic daily needs.
.
GABRIEL DUBREUIL TRIO: with Madeleine Elkins and Chad Galpin
SATurday, 20 APRIL 2018 | Doors at 20:00, Music from 20:30

Violinist Gabriel Dubreuil is an astonishingly delightful and versatile musician. If you were lucky, you caught his electrifying show here last year with cellist George Crotty. He returns to Notional Space with guitarist Madeleine Elkins and bassist Chad Galpin. Gabriel calls their instrumental bent "swing-grass"; but The Celtic Connection considers their sound to be "a hot example of Celtic music and jazz fused together by superb musicians." Come try to peg their virtuosic interplay for yourself… if you can.
.
BLACK DOG STRING QUARTET
FRIday, 3 MAY 2018 | Doors at 20:00, Music from 20:30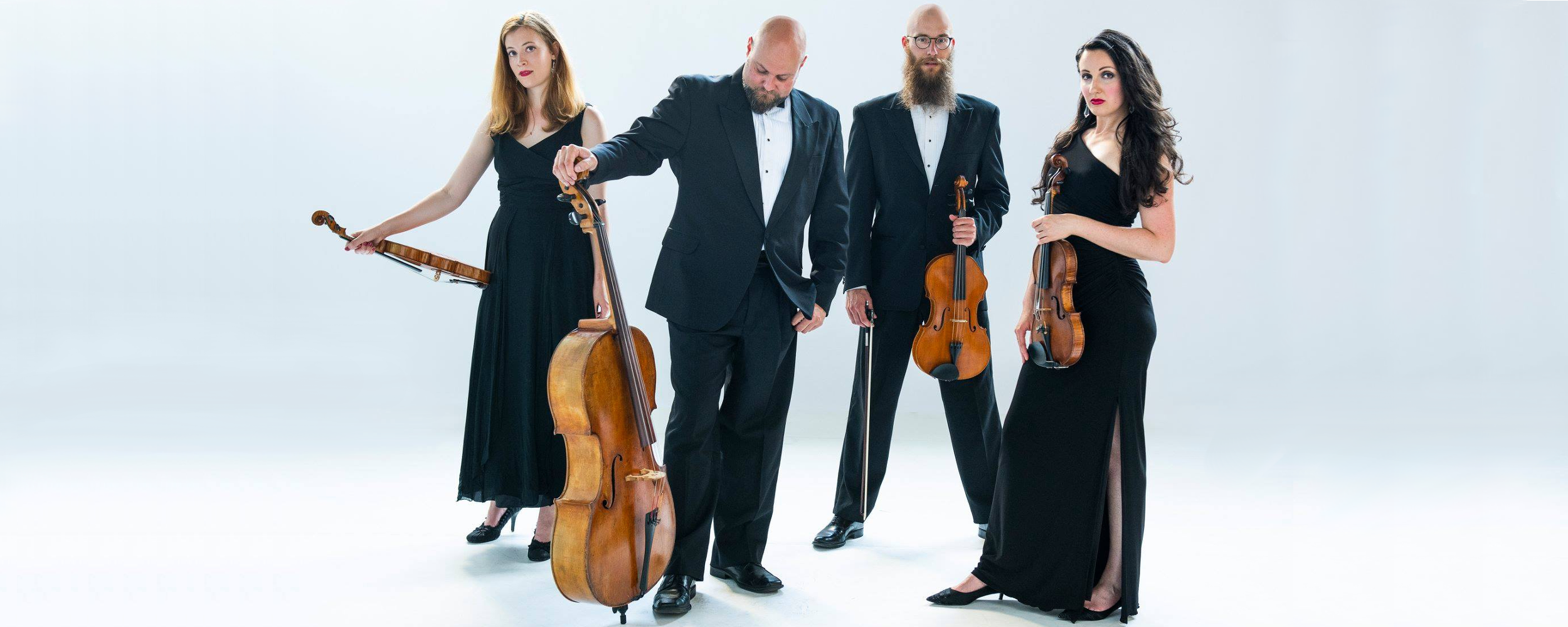 Violinists Elyse Jacobson and Molly McKinnon, Violist John Kastelic, and Cellist Doug Gorkoff comprise one of the hottest ensembles in Vancouver. Wonderfully skilled and wildly diverse, Black Dog String Quartet tackles a broad repertoire, from gorgeous chamber compositions of the European classical canon to alt-folk compositions; from modernist masterpieces to edgy interpretations of kitschy pop. This is a quartet as fun and surprising as it is virtuosic and exhilarating.
.