BLUE DIRT GIRL
Friday, 5 April 2019 | Doors at 20:00, Music from 20:30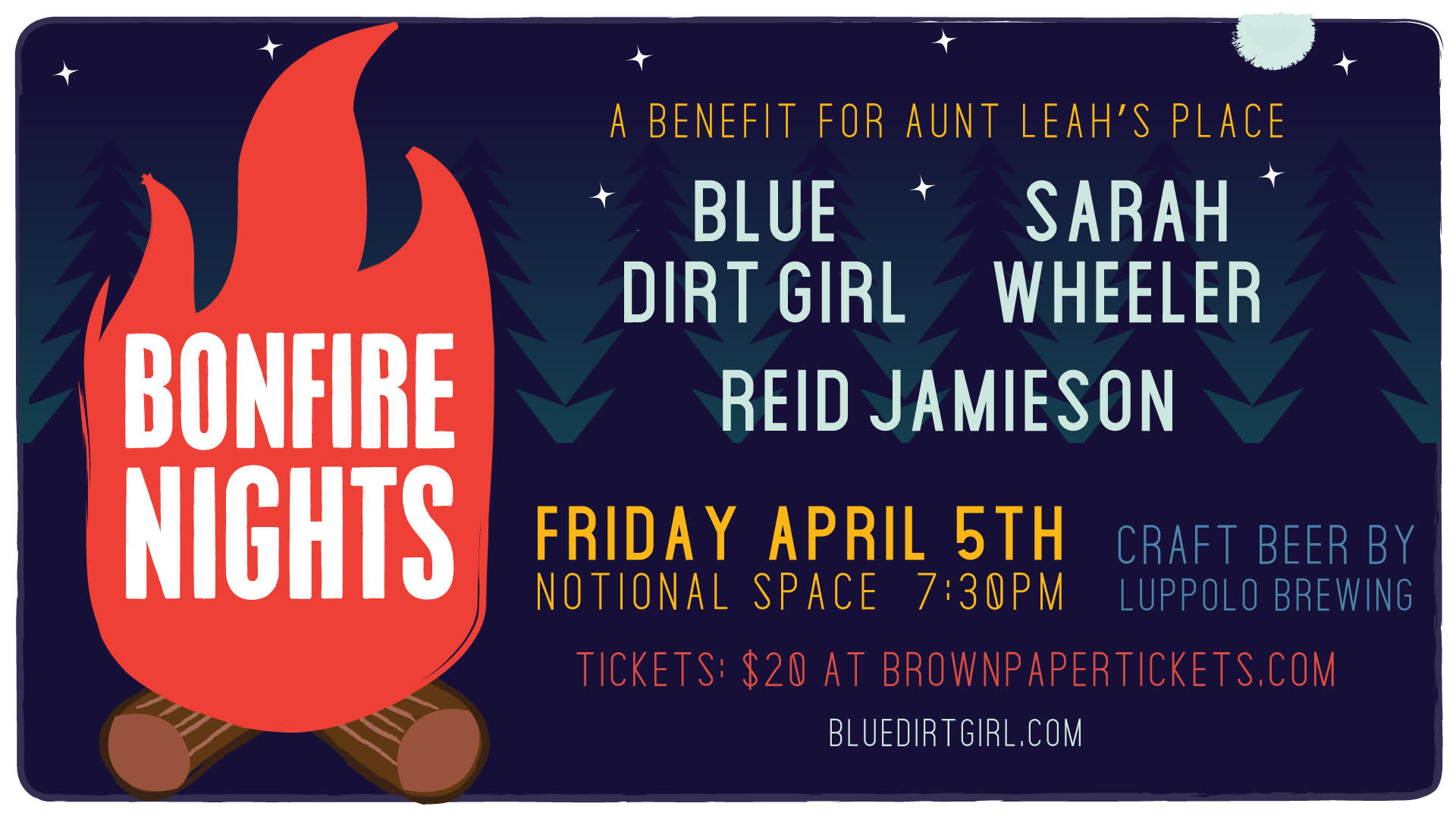 blue dirt girl is the latest musical project of singer, songwriter, guitarist, and Vancouver indie mainstay Kathryn Sutherland. The Notional Space show will feature Albert Klassen on bass and Jason Overy on drums.
Joining bdg will be special guests Sarah Wheeler and Reid Jameson.
This show will be a benefit concert to support Aunt Leah's Independent Lifeskills Society, helping to prevent children in foster care from becoming homeless and mothers in need from losing custody of their children. The event is graciously co-sponsored by Luppolo Brewing Company, on tap for the evening.
This benefit will be advanced ticketed by blue dirt girl — use the link below. Buying a ticket is also an easy way to show your support for Aunt Leah's House if you cannot attend. blue dirt girl appreciates you reserving your place in advance; but there should be space for walk-ins.
Ticket Information