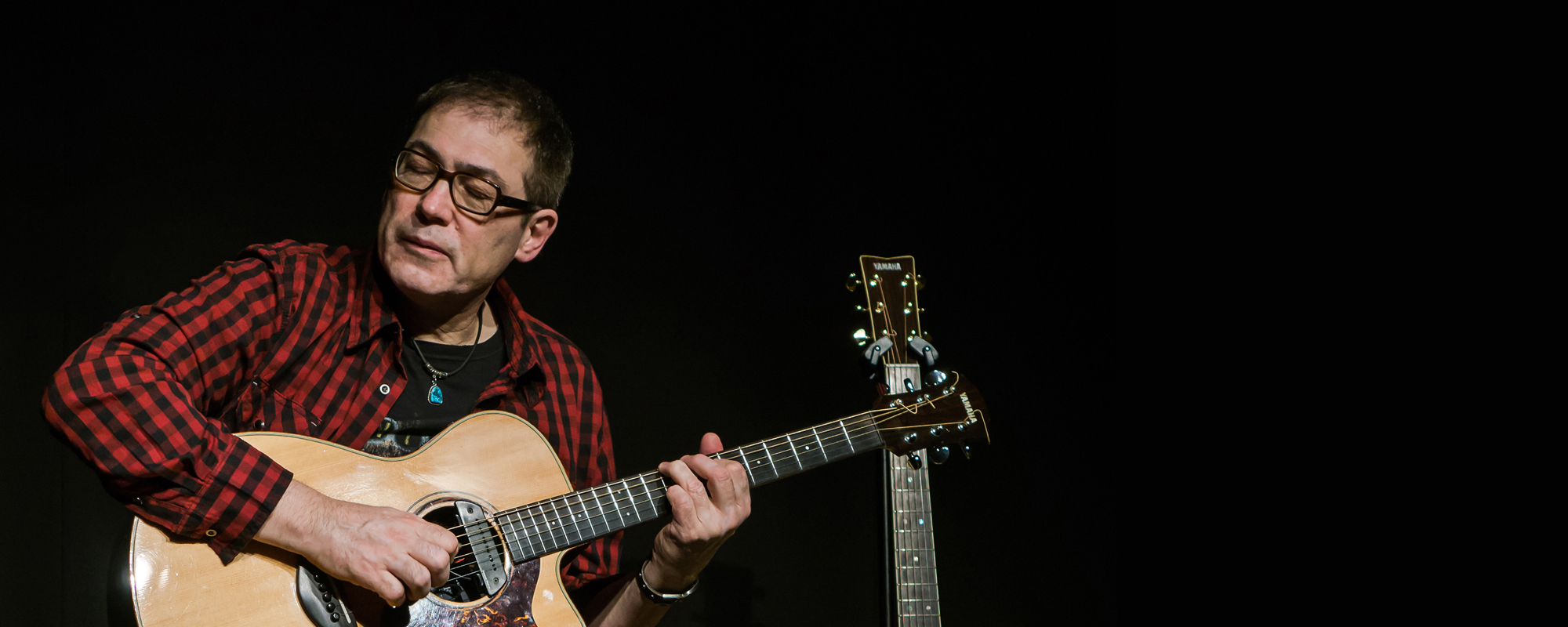 Vancouver's internationally acclaimed fingerstyle guitar legend returns home after a three month European tour to blow down our house.  Don picks, strums, beats, and cajoles an orchestra-worth of sound from an acoustic guitar.  Like superman, he bends steel (strings) with his bare hands.
Don is one of the most original guitarists you'll ever hear.  And also one of the most celebrated.  He has won ever major Modern Guitar Competition, been recognized by the Canadian Folk Music Awards and Western Canadian Music Awards, and is a recipient of the prestigious Dominic Troiano Award.
Listen to Don's eclectic work.