With a mix of trepidation and craving, we are resuming events at Notional Space. Because we are a community space, regard for the safety and well-being of others is the standard of care for all present.  This means, among other things, that you may not attend any event in Notional Space if you are not fully vaccinated.

ANGELA FAMA'S DEATH CONVERSATION GAME
Thursday, 30 March 2023 | DOORS AT 18:30, Event FROM 19:00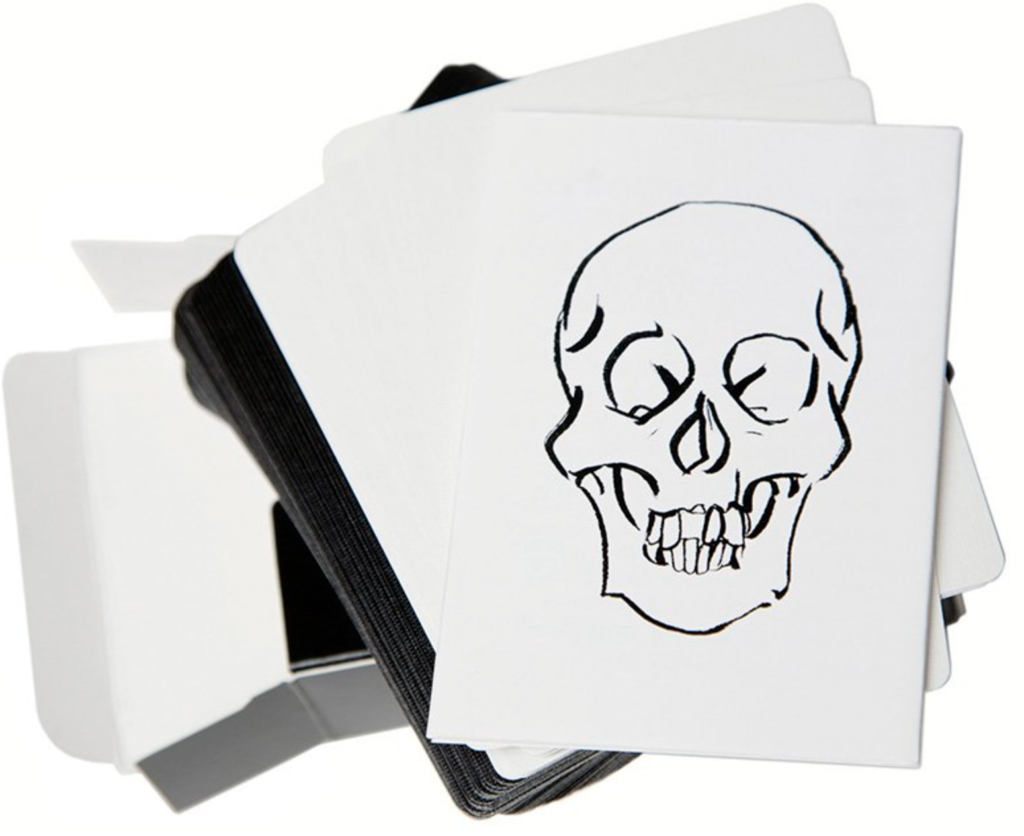 This event is a cross-disciplinary exploration of thoughts and feelings about death, starting with a musical performance by Cassidy Waring, singing candid songs about her personal experiences with mental health, grief, trauma and self-destruction, followed by a shared interactive Death Conversation Game session with facilitator Angela Fama, and wrapping up with a live healing soundscape by Faye Mallett. Grim? Not at all. It should be an engaging and fascinating evening.
.
CIRANDA: A Dance Party Fundraiser Benefiting RAVEN Trust
SunDAY, 2 April 2023 | DOORS AT 14:00, MUSIC FROM 14:30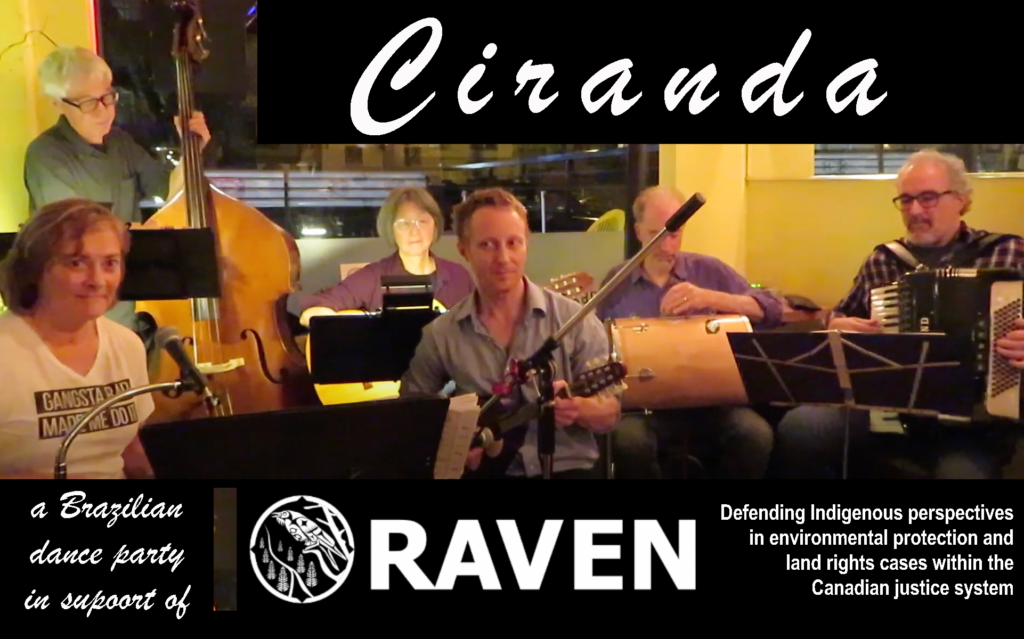 Dance to the Brazilian rhythms of Ciranda in support of RAVEN Trust, which defends indigenous interests in environmental and land rights cases within the Canadian justice system. Ciranda plays the hottest, coolest choro, forro, samba, bossanova, and more. Shake it for a great cause! (For those who prize booty stability during an axé, there will be plenty of seating.)
This event will be ticketed, all proceeds going to RAVEN Trust's support for Gitxaala Nation: $20 in advance, $25 at the door. "What!?!" you say? "Events at Notional Space are never ticketed!" You are almost right. We are a non-transactional, gift economy space. But since this is a pure fundraiser, and the proceeds benefit indigenous environmental activism, this qualifies perfectly as gift economy. They want tickets, they get tickets.
.
ARTHUR ARNOLD, Cello and MOIRA HOPFE-OSTENSEN, Piano
THURSday, 13 APRIL 2023 | DOORS AT 19:30, MUSIC FROM 20:00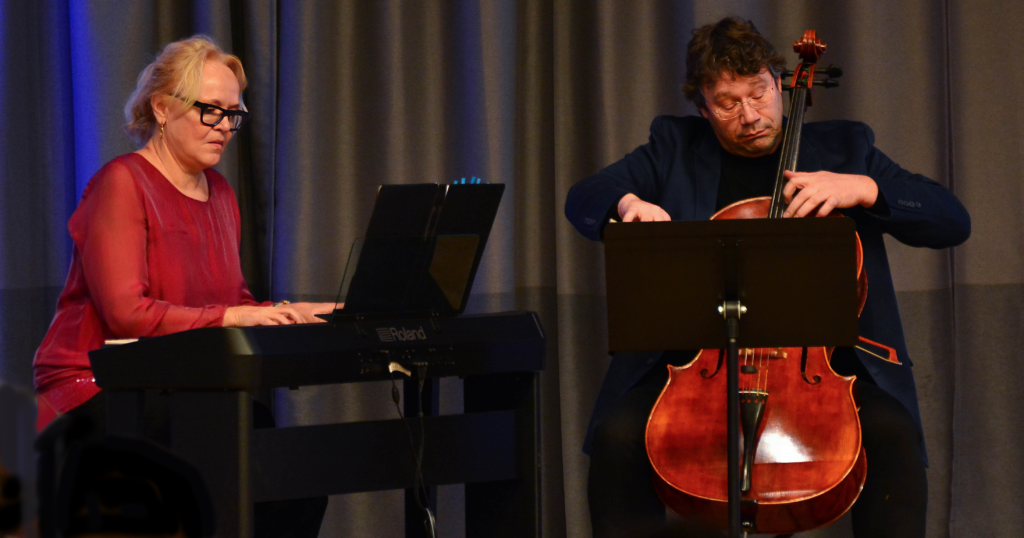 From Seoul to Spokane, Arthur Arnold has spent the past 20 years conducting symphony orchestras all over the world. Amidst the recent volatility of wars and pandemics, he has found comfort in reconnecting with his roots as a cellist. Join us for an intimate evening of cello and piano, performed in collaboration with Dr. Moira Hopfe-Ostensen. You will also hear stories from Arnold's decade-long tenure as music director of the Moscow Symphony Orchestra and learn more about his passion project: the Pacific Region International Summer Music Association (PRISMA) Festival & Academy.
.
GILLIAN MORANZ
Friday, 28 April 2023 | DOORS AT 19:30, MUSIC FROM 20:00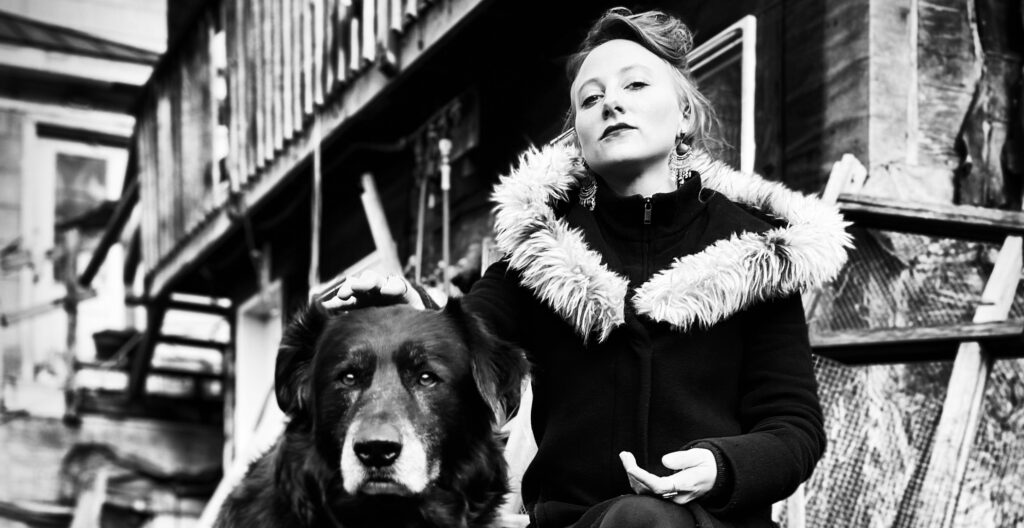 Alberta-born artist Gillian Moranz celebrates her latest catalogue while sharing some of her own best kept secrets. The night will offer an exciting and dynamic alchemy of music, art, poetry, and performance featuring some of East Van's most dangerous talent. Moranz will be accompanied by a full band alongside several very special guests showcased throughout the evening. It has been nearly 5 years since Moranz has curated a ruckus in East Vancouver and this show will not disappoint.
.