EAST VAN GUITAR NIGHT
SATURDAY, 25 MARCH 2018  |  DOORS AT 19:30, MUSIC FROM 20:00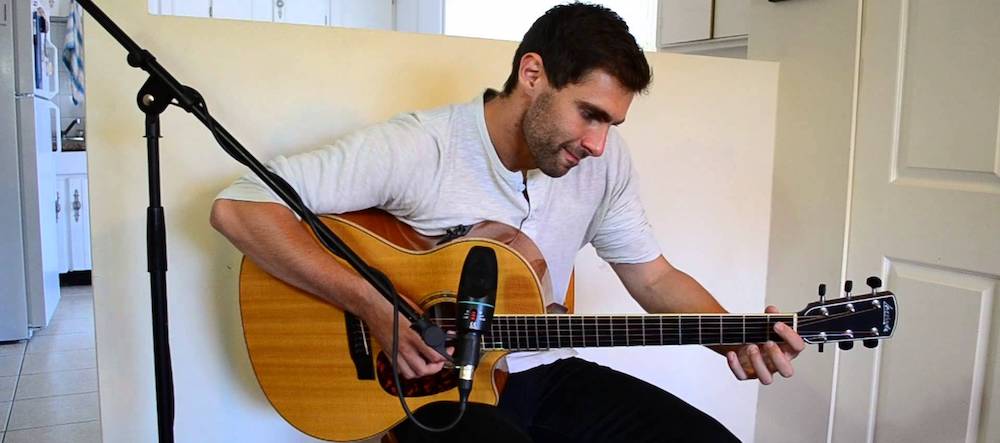 Alex Flock is an accomplished fingerstyle guitarist and two-time top 5 finalist in the Canadian Fingerstyle Guitar Competition (2012 & 2015). While his playing is rooted in the Travis picking tradition, he weaves his many musical influences into his compositions and arrangements, creating pieces both melodically strong and rhythmically driven. Fresh takes on popular music, as well as exciting originals and fingerpicking classics à la Chet Atkins and Jerry Reed can all be expected at one of his performances.
Les Finnigan specializes in composing, recording and performing new original pieces for solo acoustic guitar. His compositions combine modal and counterpoint techniques, standard and alternate tunings, and hybrid picking (fingerstyle and flatpicking), to create music that is artistic, thought provoking, and rich with melodic motifs. He was a finalist in the 2016 International Acoustic Music Awards for his composition 'Double Crush' and three of his albums have been nominated for awards: two Western Canadian Music Award nominations and a Canadian Folk Music Award nomination.
John Gilliat is Ottmar with a twist – passionate and fiery Rumba Flamenco Latin Jazz. The West Coast Music Award Nominee has toured throughout North America and Japan. Performance highlights include representing Canada at Japan's 2005 Expo, performing at Canada's 2010 Winter Olympics, and performing for Canada's former Prime Minster Jean Chretien. John's recordings have been used for radio, documentaries, TV and film in North America, Japan, Ireland and the UK. In 1995, John won "Best Acoustic Guitar Performance" in the Music West Star Frets Competition. He won Vancouver's Unplugged Competition in 1996, he was a finalist in Vancouver's Global Star Quest in 1997, and he competed at the Montreal Jazz Festival winning the Grand Prize at the BOSS Loop Station 2009 Championship National Finals.
Rossi Tzonkov is a European-born, multi-instrumentalist performing on Spanish guitar, bass guitar, Caribbean steel drums and vocals. He completed his degree in jazz studies in South Africa and became a university lecturer and a well-established performer with tours in South Africa, Namibia and Mozambique. In 2010 Rossi moved to Vancouver where he is performing as a solo act and as part of the John Gilliat Group, Carumba, and Acoustica Moderna.
.