MOIRA SMILEY
Sunday, 31 March 2019 | Doors at 19:30, Music from 20:00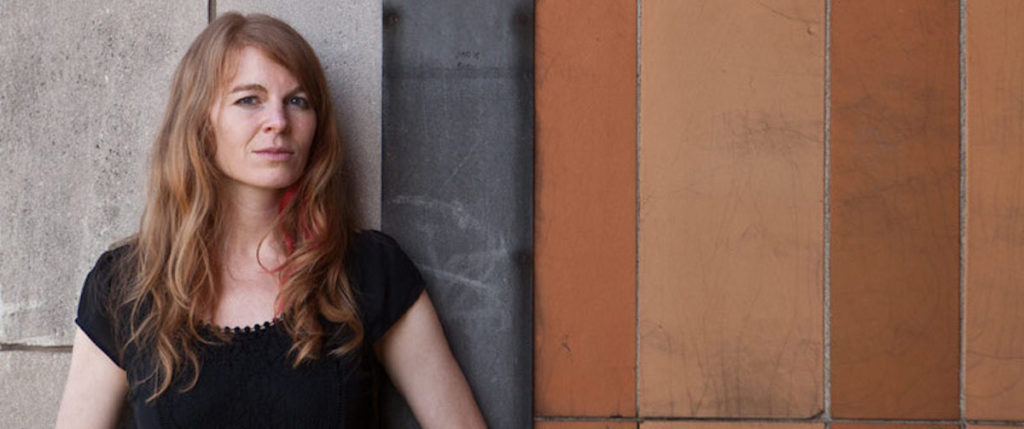 The great American composer, singer, and multi-instrumentalist Moira Smiley will present her solo show "The Voice Is A Traveler", interweaving arresting original songs with American and European folksongs that speak of journeys and border-crossings, both geographical and metaphorical, and with stories that underscore the longing that drives the peripatetic life. Moira will be joined by special guests Rene Worst and Jen Scott.
About Moira Smiley
Singer and composer Moira Smiley has recently moved back to her native Vermont after years in Los Angeles, where her remarkable career has had significant impact on vocal music. She has produced award-winning ensembles, over 100 regularly performed choral works, and a long discography of unique, emotionally resonant music.
Moira has toured and recorded with some of the most interesting vocal ensembles, soloists, and projects in contemporary music, including indie-pop stars Tuneyards, Irish-American super-group SOLAS, Jayme Stone's pioneering Lomax Project, multi-grammy winner Billy Childs' "Laura Nyro Re-Imagined", Paul Hillier, KITKA, and the New World Symphony. Ofetn improvisational in her approach, Moira marries her deep study of folk-song traditions from around the world with an avant-garde sensibility. She accompanies herself on banjo, accordion, piano and percussive movement while performing solo, or with her vocal group VOCO.
Moira is much beloved and celebrated as a choral composer and arranger – with hundreds of ensembles around the world singing her pieces and a Carnegie Hall concert featuring her music coming in 2020. In 2018 she released her latest solo album and choral songbook, "Unzip The Horizon".
We expect the demand for this event to exceed our capacity. RSVP is mandatory.  First registered, first accommodated.
Preview the Music
Artist Website
RSVP Required