RAIN COAST CHOIR + JOSHUA WOOD + SINÉAD SANDERS
THURSday, 24 MAY 2018  |  Doors at 19:30, Music from 20:00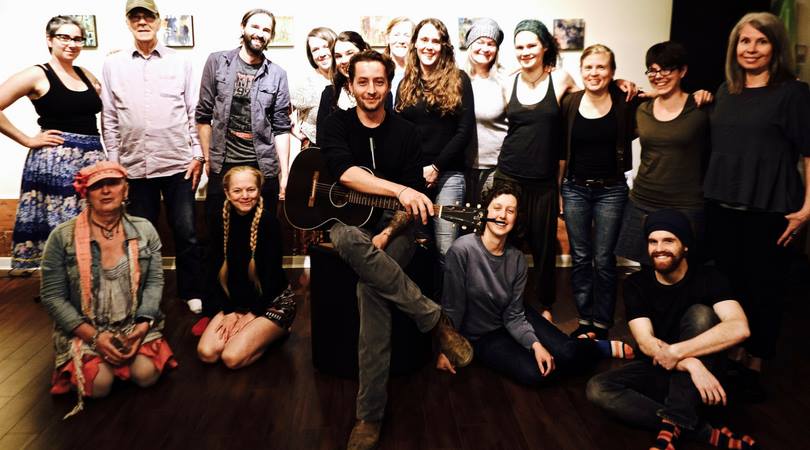 RAIN COAST CHOIR
Joline Baylis directs this rock-and-roll community choir, which brings tight four-part harmony arrangements to contemporary music.
JOSHUA WOOD
From Vancouver BC's indie outfit Devil In The Wood Shack and signed artist of Mighty Speck Records; Joshua Wood is standing alone for the first time in his life. With touching songs of reconciliation and dark truths of his past to explosive upbeat triumphant ballads all buried deep in unique acoustic rhythm, poetry and the mystery that surrounds him.
Somewhere in the neighbourhood of Tallest Man On Earth, Shakey Graves and Possessed by Paul James, you can be sure to see everything he has poured entirely into each song while full heartedly exploring the politics of love, ruin and truth.
www.joshuawoodmusic.com
https://www.youtube.com/watch?v=rcoQNZTAurI
SINÉAD SANDERS
"Sinéad Sanders is like a ghost from a simpler time on her nine-song debut, which, given the wretched state of the world today, is seriously high praise." – THE GEORGIA STRAIGHT