ART & CRAFT SOCIAL
Thursday, 16 March 2023  |  ART Making from 18:00 – 20:30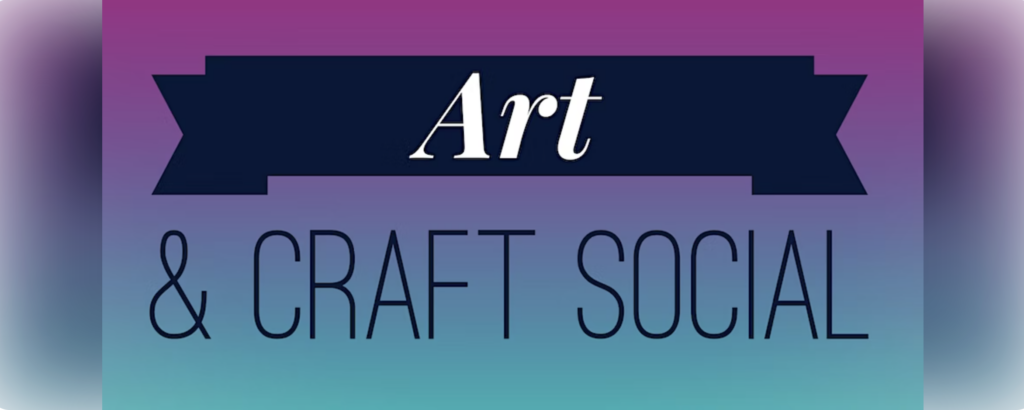 Art & Craft Social is a free community event bringing together a diverse group of artists, makers, designers, and craftspeople of all levels of experience to share and create in a social setting. Bring a small creative project – drawing, painting, stitching, crocheting, collage, etc, to work on at Art & Craft Social. The Social provides an opportunity to meet new people, get inspired, and learn something new through exposure to the creative work of each person's project.
Because space is extremely limited, you must RSVP on Art & Craft Social's Eventbrite listing in order to attend.
All are welcome. This is an inclusive space for women, women identifying, and LGBTQ2+ people to feel safe and welcome.
We will do our best to keep our space COVID-safe by having the door open to circulate air. Face masks are optional but encouraged.
Sign up for our mailing list to be the first to know about upcoming events: http://eepurl.com/gu6s-P
The event is hosted and organized by Barb Wong, Rachael Ashe, and Laura Clark.
Rachael Ashe is a multidisciplinary artist, photographer, and maker, with a background in administration and community event planning. She was a volunteer with Creative Mornings Vancouver for three years, and organized numerous community events at Hot Art Wet City gallery including the Hot Talks speaker series, and Art & Craft Social.
Barb Wong is a community dietitian by trade and an avid maker at heart. She is interested in all things food-related and dabbles in fibre arts such as knitting, weaving and sewing. She believes strongly in community development through capacity building and skills sharing.
Laura Clark is a Visual Artist based at August Studios. Clark's photography, mixed media art, sculptures, and wearable art explores the vulnerability and fragility of the human landscape. She believes art is a powerful form of expression that can create positive change, and is an active and supportive member of the arts and culture community.