ARTHUR ARNOLD, Cello and MOIRA HOPFE-OSTENSEN, Piano
THURSday, 13 APRIL 2023 | DOORS AT 19:30, MUSIC FROM 20:00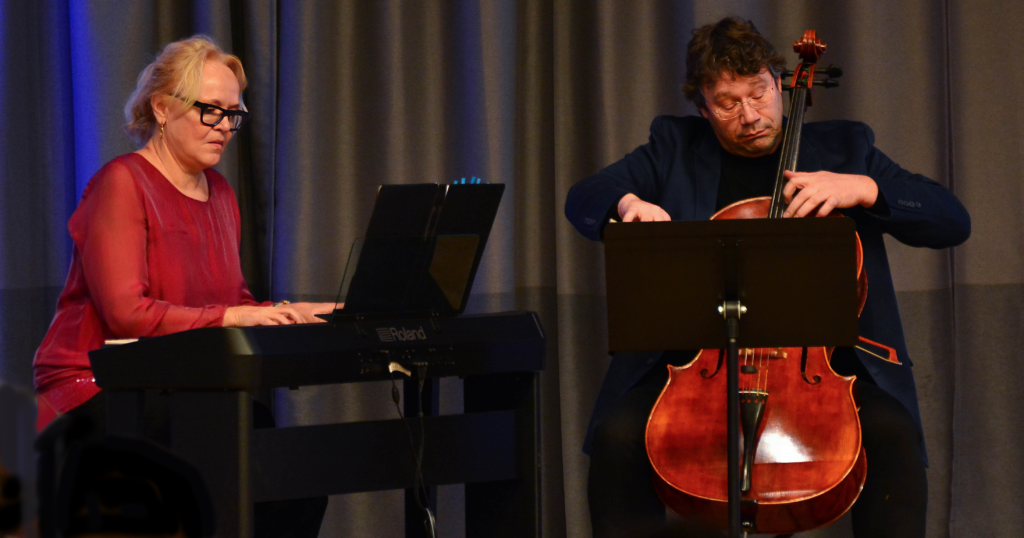 From Seoul to Spokane, Arthur Arnold has spent the past 20 years conducting symphony orchestras all over the world. Amidst the recent volatility of wars and pandemics, he has found comfort in reconnecting with his roots as a cellist. Join us for an intimate evening of cello and piano, performed in collaboration with Dr. Moira Hopfe-Ostensen. You will also hear stories from Arnold's decade-long tenure as music director of the Moscow Symphony Orchestra and learn more about his passion project: the Pacific Region International Summer Music Association (PRISMA) Festival & Academy.
About Arthur Arnold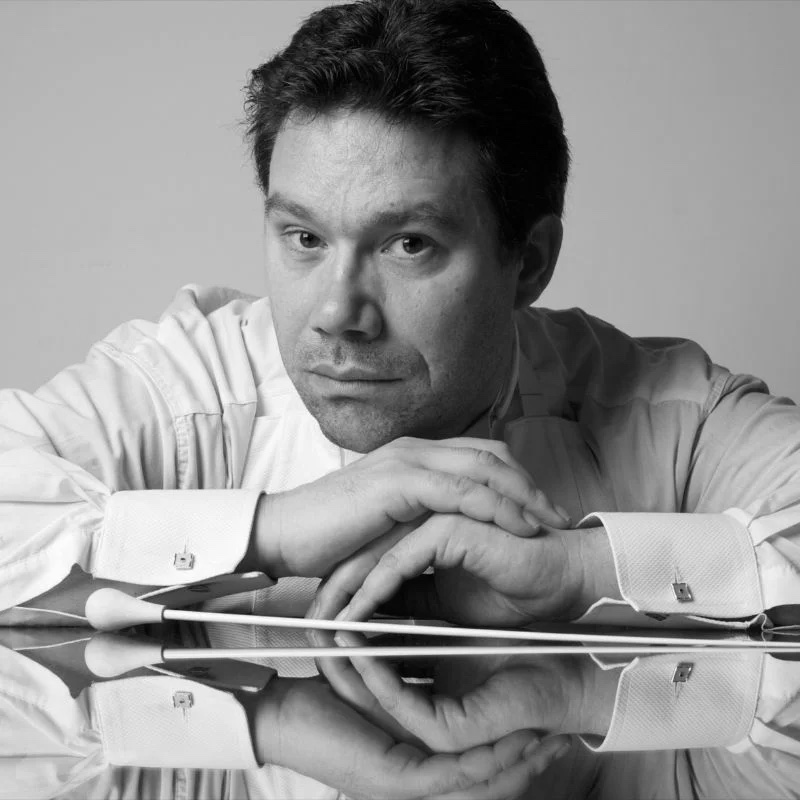 Dutch-born conductor Arthur Arnold is co-founder and Artistic Director of the Pacific Region International Summer Music Association (PRISMA Festival & Academy) on Canada's west coast. The annual event attracts world-renowned musicians and international music students from top universities and draws over 7000 concertgoers to daily musical events. Arnold is the Music Director and conductor of the PRISMA Festival Orchestra, the premier ensemble at the festival. 2022 marks the 10th anniversary of the PRISMA Festival & Academy.
Arnold was the Music Director of the Moscow Symphony Orchestra from January 2012 to his resignation in March 2022. Artistic cooperation with the MSO started in 2004 with two concerts in the Royal Concertgebouw Amsterdam and developed into a long and fruitful collaboration.
Arnold is the driving force behind The Mosolov Project. In Russian libraries he discovered lost manuscripts of the repressed composer Alexander Mosolov. He performed and recorded the Fifth Symphony (1965) and Harp Concerto (1939) in the Grand Hall of the Moscow Conservatory. The CD (Naxos) received the second prize in the prestigious Russian competition Pure Sound. For more information and links to CD reviews, see The Mosolov Project.
Recent engagements included concerts with the Silesian Philharmonic in Katowice, Poland, the Spokane Symphony Orchestra in the USA, a three-week concert tour through China with the Moscow Symphony Orchestra, a new opera production with Pacific Opera Victoria and recordings for the Canadian Broadcast Company with the Vancouver Symphony Orchestra.
Maestro Arnold conducted orchestras in Europe, North America, and Asia and appeared at international festivals with the Moscow Symphony Orchestra and as guest conductor. He has conducted the Arad Philharmonic Orchestra, Arnhem Philharmonic Orchestra, Banatul Philharmonic Orchestra, Het Balletorkest, Košice Philharmonic Orchestra, Netherlands Radio Symphony Orchestra, North Netherlands Orchestra, Novaya Opera, Moscow, Nieuw Ensemble, Oradea Philharmonic Orchestra, Opera Minora, Pacific Baroque Orchestra, Pacific Opera Victoria, Podlasie Opera and Philharmonic, Raduga Ensemble, Rotterdam Philharmonic Orchestra, Royal Flemish Philharmonic Orchestra, Sibiu Philharmonic Orchestra, Targu Mures State Philharmonic Orchestra, Transylvania State Philharmonic, Vancouver Symphony Orchestra, Victoria Symphony, and Woodstock Mozart Festival. As assistant conductor to Hans Vonk, he was invited to the St. Louis Symphony Orchestra, Royal Concertgebouw Orchestra, Netherlands Opera, Netherlands Philharmonic Orchestra, Netherlands Radio Philharmonic Orchestra, Orchestre Philharmonique de Radio France, The Hague Philharmonic and WDR Symphony Orchestra Cologne. Arnold was Music Director of the Symphony Orchestra Academy of the Pacific from 2004 to 2011. In South Korea, he served as Principal Guest Conductor of the Seoul National Symphony Orchestra from 1997 to 2001.
Arnold studied conducting with Anton Kersjes and Hans Vonk and received additional training from Marcello Viotti, Jean Fournet, and Graeme Jenkins. He studied at the Accademia Chigiana in Siena, Italy with Myung-Whun Chung and Gianluigi Gelmetti, and with Jorma Panula and Diego Masson in international master classes.
Arthur and his wife Kim divide their time between the rugged West Coast of Canada and The Netherlands. In Canada they enjoy hiking, sea kayaking and paddleboarding. In Europe they enjoy the adventurous road trips to the different orchestras, camping in a roof tent on their Volkswagen van. Kim writes about their travels in her blog Waking up on the roof.
About Moira Hopfe-Ostensen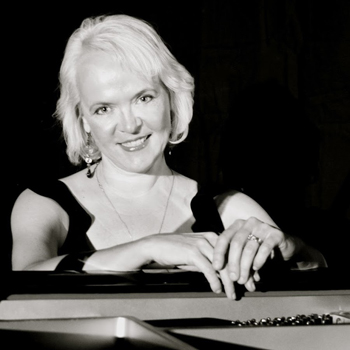 Praised for her expressive playing and engaged teaching, pianist and pedagogue Dr. Moira Hopfe-Ostensen is an artist who displays prowess, and makes music from the heart, touching her audience with her wonderful communication and sensitivity.
Moira holds Bachelor and Masters Degrees from the University of Alberta, Canada, in Piano Performance and Literature. She has earned Certification of Advanced Studies, and an Associate Degree from the Royal College of Music (Piano Pedagogy), a Licentiate Degree from the Royal Academy of Music (Piano Performance), London, England and a Doctorate of Musical Arts Degree (Piano Pedagogy) at Southwestern Baptist Theological Seminary, Fort Worth. Texas. Other study and teaching locations have included Arizona State University, the University of Western Ontario, the University of British Columbia, the Banff School of Fine Arts, the Johanneson Summer School of the Arts, Victoria, and the Powell River Academy of Music.
Moira has appeared as a solo and collaborative pianist throughout Canada, the United States, and Europe, and continues to be active as an adjudicator, examiner, and clinician. She is currently a professor at the School of Church Music, Southwestern Baptist Theological Seminary, and is the Director of Southwestern Music Academy, Fort Worth, Texas. She has been certified by the Toronto Conservatory of Music as an 'Advanced Specialist', and is a member of the College of Examiners for the Royal Conservatory of Music, Canada and the United States. The appointment from the Royal Conservatory places Moira among over 300 distinguished professional teachers and performers from across North America who are committed to the development of human potential through leadership in music and arts education. Many of her students have gained national and international recognition.
Moira has received numerous awards, including a Professional Distinction Award for Outstanding Achievement in the Arts from the Peace Hills Arts Council, Canada.
The PRISMA Festival & Academy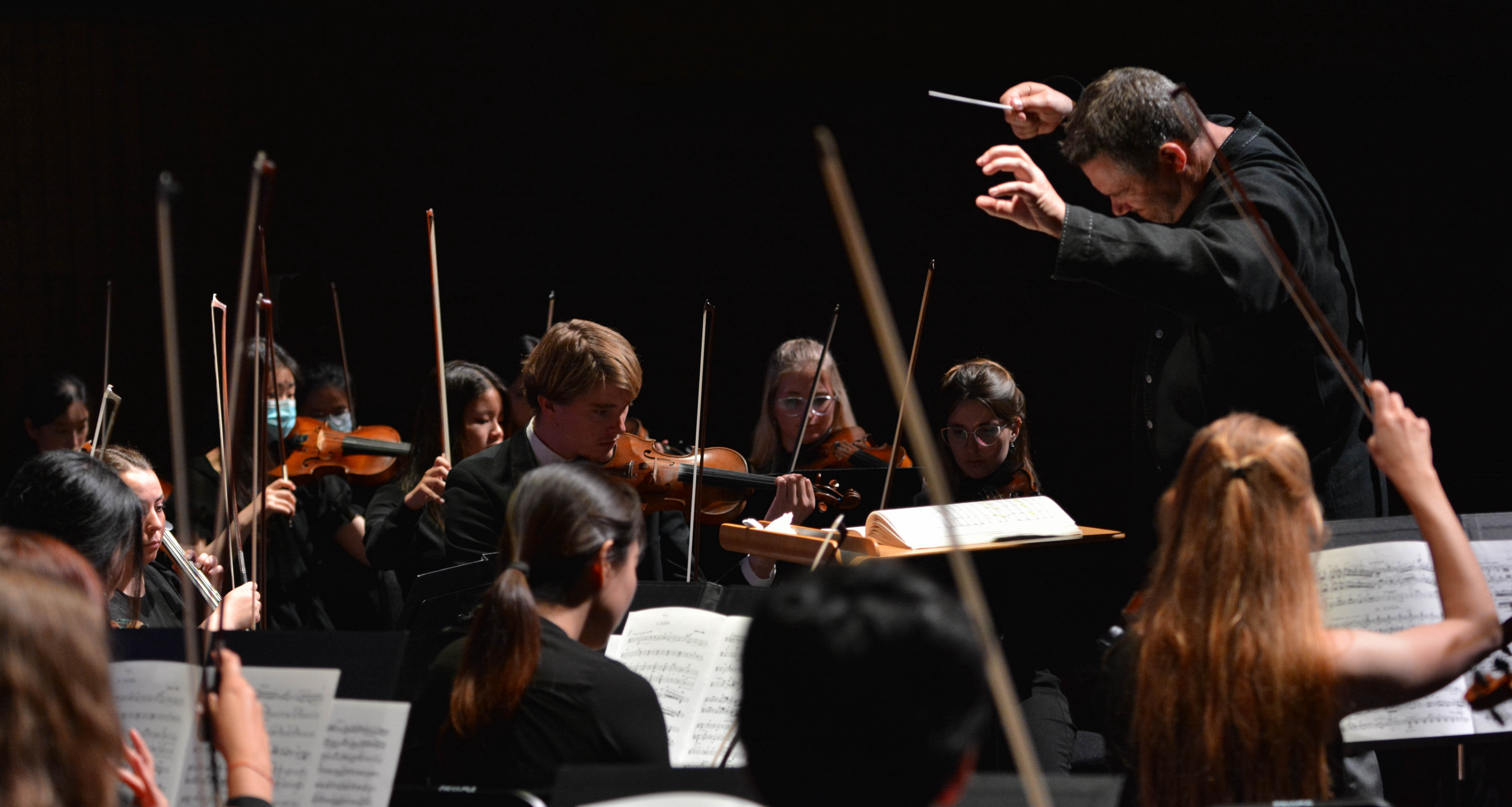 PRISMA stands for Pacific Region International Summer Music Association.
Every year, the PRISMA Festival & Academy unites world-renowned guest artists with top international music students for two weeks of musical exploration by the sea. Attendees can watch an 80-piece symphony take shape right before their eyes, along with guest appearances by members of some of the world's finest orchestras.

PRISMA is charismatically led by Arthur Arnold, former music director of the Moscow Symphony Orchestra (2012-2022.) Esteemed guest artists have included members of the NY Phil, LA Phil, Royal Concertgebouw Orchestra, Berlin Philharmonic, Chicago Symphony, and more.
Come see it for yourself – June 12-24, 2023 in Powell River, British Columbia, Canada.
Since the very first PRISMA Festival held in 2013, our organization has mentored over 600 students from 32 countries. Some have gone on to win principal positions in professional orchestras around the world; others enjoy busy careers as soloists, chamber musicians, and instructors. Many attend our PRISMA Academy on a full scholarship, thanks to the incredible generosity of Musical Merit Fund donors.
To learn more about PRISMA, please visit prismafestival.com.
.