GILLIAN MORANZ
Friday, 28 April 2023 | DOORS AT 19:30, MUSIC FROM 20:00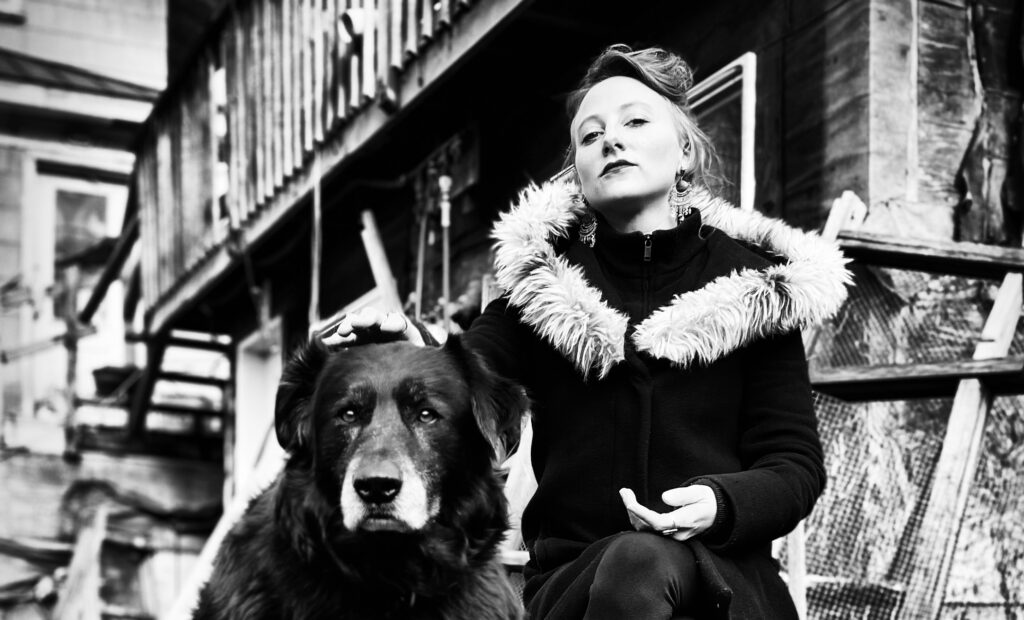 Alberta-born artist Gillian Moranz celebrates her latest catalogue while sharing  some of her own best kept secrets. The night will offer an exciting and dynamic alchemy of music, art, poetry, and performance featuring some of East Van's most dangerous talent. Gillian will be accompanied by a full band wrecking crew featuring Noah Walker, Steve Huston, and Jodie Ponto, with an appearance from very special guest Isabeau Leone. It has been nearly 5 years since Gillian has curated a ruckus in East Vancouver so this little party seems long overdue. The show will celebrate her latest releases alongside some old school tunes and new school additions to the catalogue, as well as a sneak peek performance of her currently unreleased upcoming single 'What I Want".
About Gillian
Gillian Moranz has spent the better part of a decade diligently honing her skills as a songwriter, but beyond her own artistic practice she is no stranger to the world of music and festivals. Her parents were founding members of a small community-oriented music festival in southern Alberta and this instilled a deep respect of music, performance, and boundary-pushing artistic expression. Influenced by master storytellers like Willie P. Bennett, Leonard Cohen, Mary Gauthier, and Townes Van Zandt, Gillian's smoky vocals and hard earned lyrics uncover the profound hidden in plain sight. With a keen eye for the human condition and a wisdom beyond her years, Gillian Moranz has earned the distinction of being a wordsmith in her own right. She has taken the handed down folk songs, like the revered family heirlooms that they are, and made them her own.
Gillian's debut single, "Dogwood Flowers" is a haunting melody bathed in reverb soaked guitar and psychedelic echoes. Her second release "Sympathy For Apathy" took a hard right turn, pulling pages from the school of Courtney Barnett with socially charged lyrics and distant, distorted guitar solos.
Moranz released her debut EP 'Quiet' in the fall 2021 (produced by Jon Wood) featuring C.R. Avery, Kathleen Nisbet, Jon Wood, and Jodie Ponto, accompanied by a self-produced music video for the title track of the EP. Moranz now marks her next musical milestone with the release of her second EP 'Cue The Day', recorded at Monarch Studios in East Vancouver June 2022. This release was accompanied by Moranz's second self-produced video for the EP's feature track 'On Your Way'. Moranz will be releasing two more singles in the coming months (dates soon to be released), and will embark on regional Canadian tours to support these releases Spring-Fall 2023.
"Gillian is a rising singer/songwriter to pay attention to. Her lyrics are poetic and tap into themes that are timely and timeless. Her music fills a new and needed niche that can perhaps be best described as a kind of Americana Noir. She's a lovely human to work with and an incredible asset in any festival environment".
-Debbi Salmonsen, Artistic Director, Vancouver Folk Music Festival