OLIVER SWAIN with ASHLEY WEY
FriDAY, 25 November 2022  |  DOORS AT 19:30, MUSIC FROM 20:00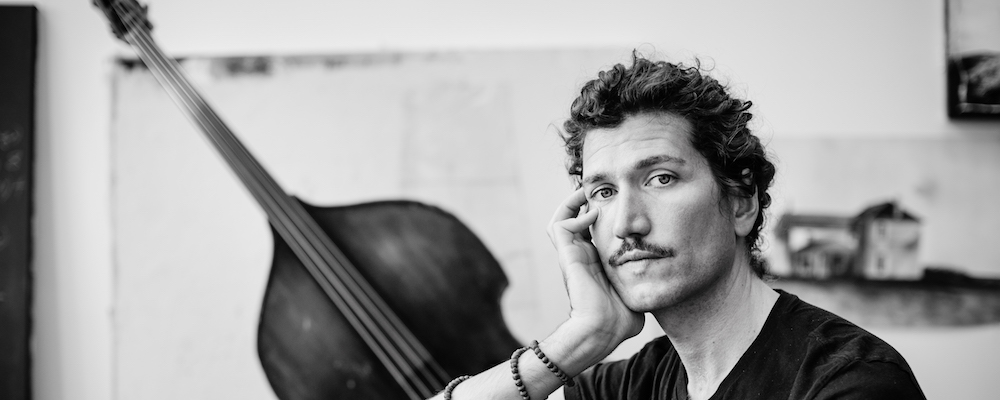 Oliver Swain continues his celebrated "chamber folk odyssey" — a creative, genre-bending approach to roots music — at Notional Space. Oliver is a brilliant multi-instrumentalist, singer, and songwriter, whose music combines the erudition of an ethnomusicologist, the whimsy of a stand-up comedian, and the rousing urgency of a social activist. He is joined by pianist, vocalist, composer Ashley Wey.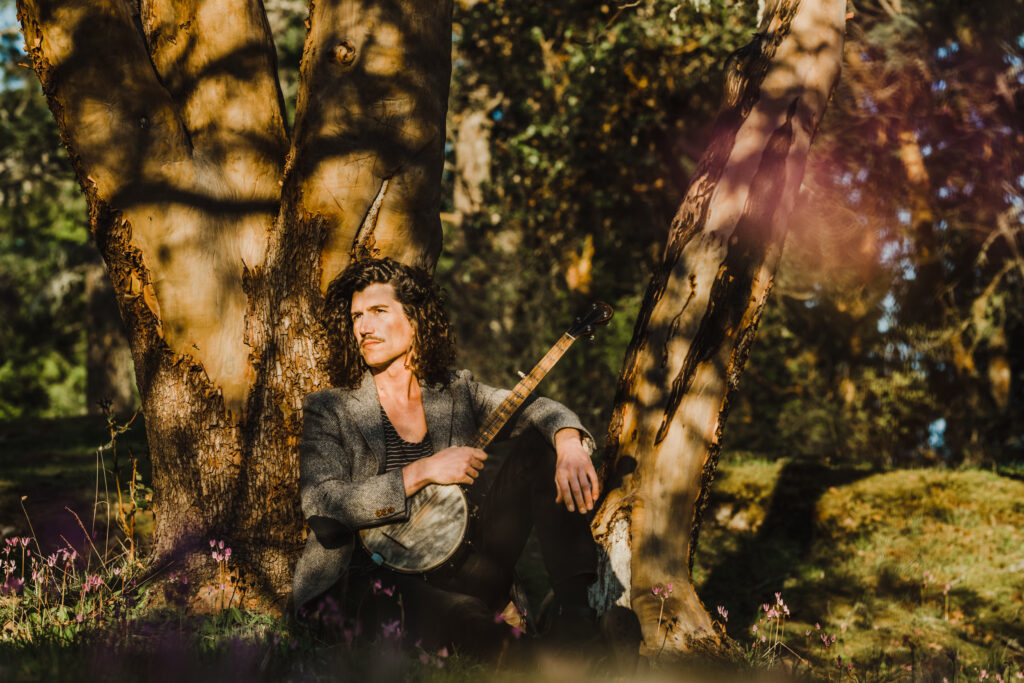 Western Canada Music Award Winner and JUNO Nominee Oliver Swain has been a celebrated musician for years, held in high regard in acoustic and folk music styles for both his astonishing instrumental and vocal abilities, though he seldom gives the genre a fully traditional treatment. Oliver Swain strays towards the whimsical, the spiritual, and the socially conscious side of what he likes to refer to as "chamber folk odyssey", and it's these beguiling and provocative elements that make him unique as an artist and songwriter. Devon Leger even called him "The Zen Rock Garden of old time music."
"This is genre defying at it's best…beautifully played and performed, each song a mini masterpiece" Paul Jackson, Fatea magazine UK
"Since I first discovered him, Oliver Swain has been one of my very Favorite artists, especially in a live setting" Tamara Kater, Director at Folk Music Canada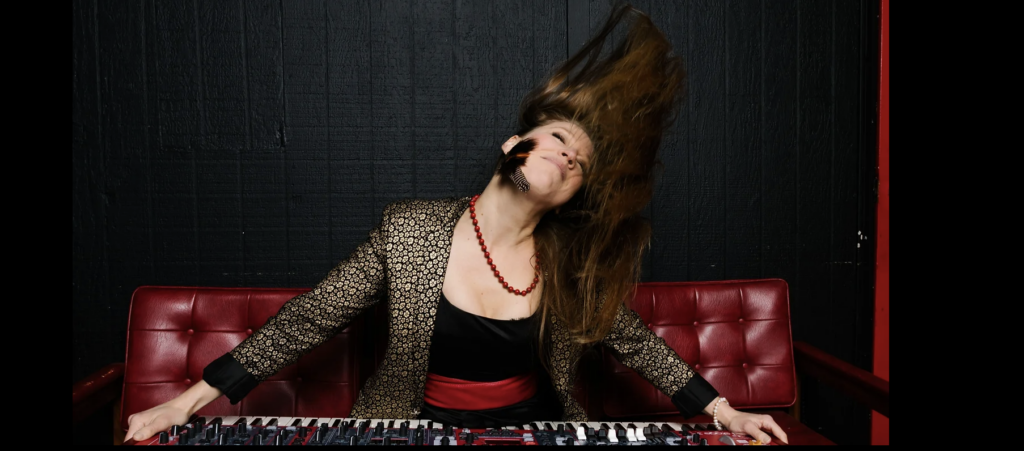 Ashley Wey is a multi award-winning Canadian singer-songwriter and pianist. She has worked with Canadian Idol winner Eva Avila, Juno Award-winners Brandi Distrehaft, Mae Moore, The Parachute Club and has toured on cruise ships around the world with four-time Grammy Award winner, Manny Kellough. With three critically acclaimed self-produced albums to her credit, Wey has just released her first album of entirely original music, Hummingbird – a genre-bending project melding alternative folk, pop, and jazz on July 7, 2021.
Ashley lights up the stage with her bright smile, charming charisma, and magnificent sounds that open minds and reach hearts. Pianist, composer and singer Ashley Wey is a multi-faceted artist, who is highly regarded for both her playing and her writing as well as how she seamlessly crosses over from indie pop to D&B, hip-hop and jazz.