WE HAVE NEVER LIVED ON EARTH: Book Launch and Readings
SUNDay, 6 November 2022 | DOORS AT 19:00, Words FROM 19:30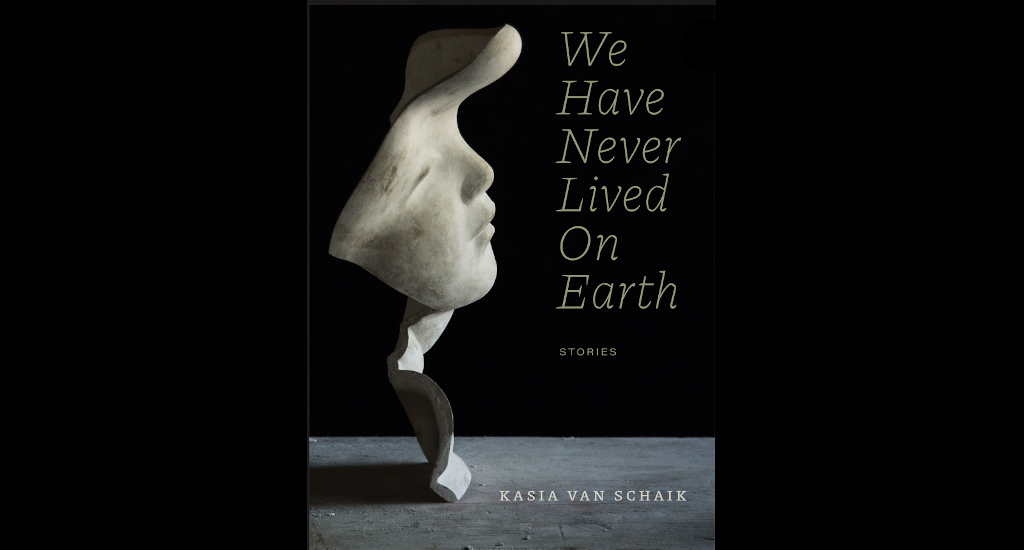 Kasia Van Schaik's We Have Never Lived on Earth
We Have Never Lived On Earth is a collection of linked stories—or a "novel in
stories"—that explores the constraints facing young women at the beginning of the 21st
century, which include the feminist backlash of the 1990s and early 2000s, and the growing recognition of climate disaster. The main character, Charlotte, arrives in Canada as a young girl in the late 1990s where she must learn to navigate sexuality, friendship, gendered violence—both internalized and externalized—and cultural alienation during these formative years. But the world around her is in trouble as well. Earthquakes, wildfires, disappearing islands and animal species, wounded sea creatures, trash-strewn shores and rising levels of microplastics make up the environments and textures of these stories.
 
Balancing an ambivalent relationship to the past, and fear and hope for the future, these portraits of female interiority, immigrant identity, and dislocation trace the transitions from girlhood to adulthood, grappling with the struggle to understand what it means to live on earth. As the author Seyward Goodhand puts it, "In these visionary stories a generation will recognize its rootlessness and frail sense of futurity, as well as its desire for grace."
 
Critics have described We Have Never Lived On Earth as "engrossing, compulsively readable, bold in its formal experimentation" (Miranda Cooper, Foreword Reviews), and "a powerful and much-needed addition to Canadian publishing" (Jenna Butler, author of Magnetic North).
 
Kasia Van Schaik is the author of the linked story collection, We Have Never Lived on Earth,
which is currently a finalist for the Concordia University First Book Prize, and the poetry
chapbook, Sea Burial Laws According to Country. Her writing has appeared in the LA Review of Books, CBC Books, The Rumpus, Maisonneuve Magazine, Electric Literature, and elsewhere. A postdoctoral fellow at Concordia University, Kasia is currently working on a book of cultural criticism entitled Women Among Monuments and is also co-editing an essay collection, Shelter in Text, which interrogates the relationship between the physical and textual spaces we inhabit. Kasia lives in Tiohti:áke (Montreal).
.
Brendan Bowles
Brendan Bowles is from Toronto, Ontario. He holds an MA from the University of Toronto and an MFA in fiction from the University of Massachusetts Amherst. His work has been published and produced for stage and radio and has won The Toronto Star Short Story Contest and the RBC Bronwen Wallace Award for Emerging Writers from the Writers' Trust of Canada. He has been generously supported by grants, residencies and fellowships from the Banff Center, the Canada Council for the Arts, the Elizabeth George Foundation, the Helene Wurlitzer Foundation of New Mexico, the Lighthouse Works, the Toronto Arts Council, Villa Sarkia and was a Fiction Fellow at the Fine Arts Work Center in Provincetown and a Wallace Stegner Fellow at Stanford University from 2019-2021. He is currently an Assistant Teaching Professor in Creative Writing at Thompson Rivers University.
.
Suzannah Showler
Suzannah Showler is the author of two collections of poetry and a book of cultural
criticism about The Bachelor franchise. Her first novel, Quality Time, is forthcoming from
McClelland & Stewart in 2023.